Team Building & Group Facilitation


Creating high performance teams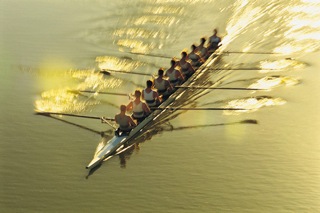 Increasingly, employees, their leaders and managers are being called upon to deal with more complex problems that require greater levels of teamwork and collaboration. Investing in helping groups of people function as high performing teams is an investment in the future of your business.
I believe that there is often a gold mine of wisdom and knowledge buried in the heads of the employees of an organization. And I think of my work with groups and teams as unlocking that potential for the benefit of the organization.
How I Create Value in Team Building
Working with groups of employees, I design and facilitate team experiences that help them identify and address key organizational challenges and function at a higher level as a team. Part of this process always involves creating metrics so that the group can check in on how they are functioning as a team.
By working with me for team building and group facilitation, your team can benefit from my experience, which includes literally 1000's of hours of meetings and more than 500 team development sessions. I am an acknowledged expert at helping groups of people become high performing teams.
---
As well as team development, I am called upon to design and facilitate many different types of group/team interactions. If you would like to discuss team building or facilitation, contact me.