Executive Coaching & Leadership Development
Enhancing leadership performance for CEOs and senior managers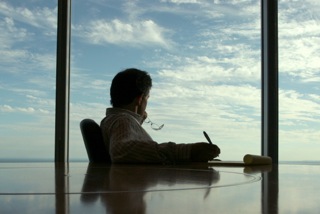 Leading a business is exhilarating and challenging, and many CEOs and business owners, like you, often do not have reliable sources of objective input regarding the challenges and opportunities they are facing.
Executive coaching and leadership development provides experienced, trustworthy perspective and guidance to help you develop as a leader and to help strengthen and elevate the management team that supports you.

---
"I have spent over 20,000 hours coaching CEOs, Presidents and business owners"
---

A leadership development program may include helping you to quickly determine which individuals have the skills and mindset you need to move your organization forward. This process can "save" borderline cases where leadership potential is in question.

A dual approach to executive coaching and leadership development
My executive coaching and leadership development initiatives focus on two broad categories:
'Growth-oriented' coaching which is aimed at sharpening overall job performance and,
'Change-oriented' coaching which focuses on improving specific behaviours or skills.
In my experience, the most likely candidates for an individual leadership development program are senior level employees who:
are under pressure to perform at a higher level,
have potential and promise but may need some cultivation and,
are having difficulty coping with or making a transition.

The executive coaching and leadership development process
A program typically lasts between six months and one year and involves three phases:
We begin with an in-depth conversation with the candidate. As part of this process, we may administer personality profiles, and sometimes we are asked to complete a 360 review.
I assess whether or not I believe an individual will benefit from a leadership development program and then we define a 'developmental agenda', or program which may include specific targets, prioritization of activities, and action planning.
Ongoing development or coaching sessions help the individual clarify what they want to achieve, create a plan to realize their goals, eliminate barriers to development, and stay focused on those goals.

The Bottom Line on Leadership Development & Executive Coaching
The bottom line on my programs is that they can enhance an individual's performance, while elevating your management team as a whole.
---
If you'd like to explore how executive coaching and leadership development could help you or one of your key people, please contact me.